Is Farmhouse Style Out for 2022?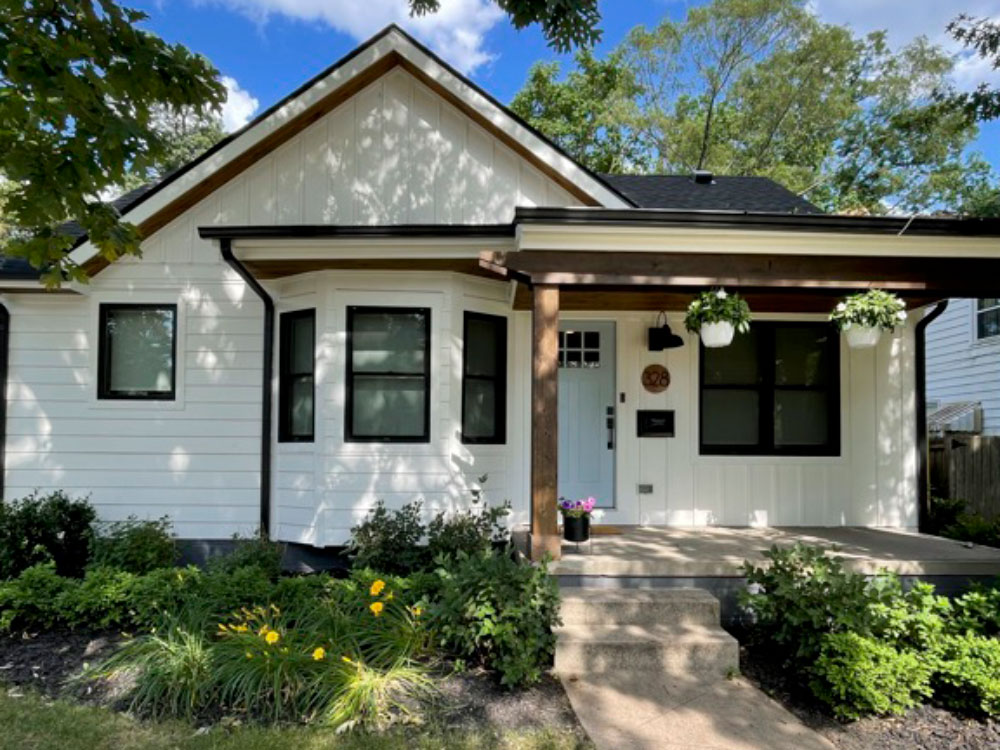 All signs point to no. We love the farmhouse style look, and you should too! The timeless farmhouse style capitalizes on vintage while still looking sophisticated.
Typical farmhouse style is about mixing practicality and comfort into one. Telltale signs of a farmhouse home design are using readily available materials like wood and matching it with white tones. Wood will never go out of style, it could be the original wood of an old house restored or new wood that's been made to look worn to give it a homey, well-loved look.
Another facet of farmhouses is the décor! Using vintage pieces to decorate is not only super trendy right now but also makes for an intricate design and interesting space. "Cottage-core" is on the rise, as dictated by the youths, and uses a lot of the same fundamentals as farmhouse. It's all about soft features and pairing indoor and outdoor motifs. This means bringing the greenery inside and having it be a piece of the room design itself! Beautiful and environmentally friendly.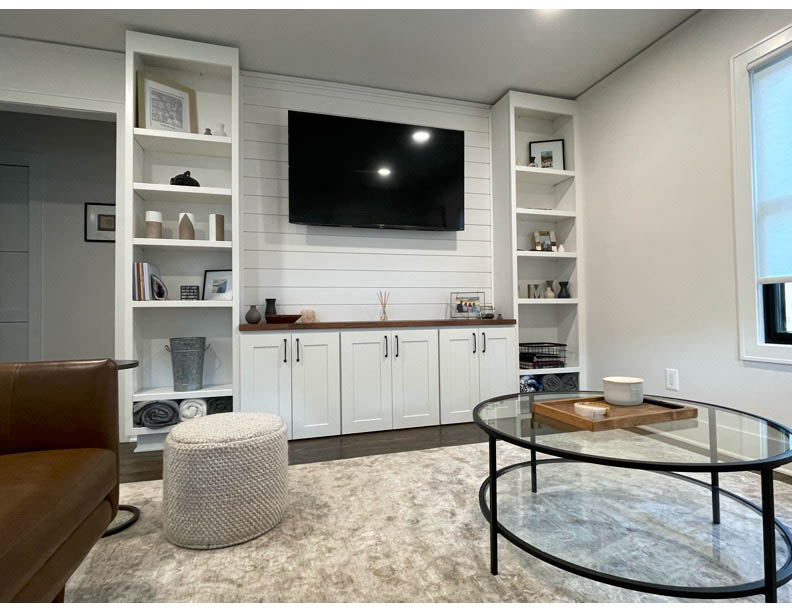 At Kendall Design Build, we love combining the farmhouse style with mid-century modern elements to update the feel of a room. We use muted tones and clean lines but like to integrate a pop of color or graphic shapes to bring the space to life. Utilize the wood and metals and add brass, gold, or graphic finishes to tie the room together in the small details. MCM creates a classic, carefree environment your family can thrive in and certainly withstand the test of time.
Not a fan of the soft aesthetic or super crisp lines? No worries! Farmhouse is so versatile; you can dress it up or down any way you like. Try going the rustic route and find perfection in the imperfect. Accent the room with animal fur rugs and prints, simple patterns, and rugged lines. Go for iron, copper, or brass finishes to pull it all together and relax in the simplicity.
With how flexible the farmhouse aesthetic is, we don't see it heading out of style anytime soon. So you might as well get on board now!
Conclusion
If you are looking for someone to design and build your new farmhouse-style home, look no further. To start, Kendall Design Build has an outstanding reputation. Also, we truly care about your need and vision. To conclude, We will stop at nothing to work hard for you. As a result, we'll make sure your dream becomes a reality. Remember, our team of professionals is always ready to answer your call. Renovating your kitchen can be a hassle. We here at Kendall Design Build are your trusted professionals for even your biggest projects. Contact us today about your next farmhouse style remodel.