As a boutique design and build firm, we take a collaborative approach to our work. All our team members lay eyes on every project – even if it's not specific to their niche. We have a sense of ownership about our work and believe everyone plays a part in creating beautiful outcomes.
TERRI B.
Owner
Terri has spent most of her life involved in construction in some way. She bought her first rental property at the age of 18, and is an experienced home renovator and builder – having built and renovated hundreds of homes over the past 20 years. Terri is passionate about her work and about "creating home" for her clients. She is equally passionate about her employees and takes great pleasure in fostering a positive and empowering work environment for her team. She considers this the ultimate recipe for success!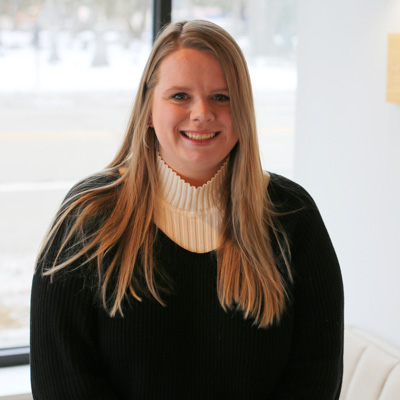 MEGHAN F.
Vice President
Meghan was instrumental in the upstart of Hearth and Home and received her builder's license from the State of Michigan in 2020. Meghan came to the company in 2019 from a career in victim services. She felt pulled to make this monumental career change because of the fast-paced, creative, and all-around fun work environment fostered by Terri. Meghan loves walking into a space with clients, knowing what it could be, and then making it happen – but her greatest quality is in her thoughtful leadership, which is demonstrated by her strong support of her team, of her clients and of her trades.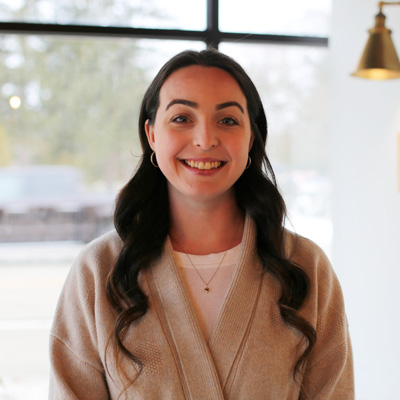 HANNAH B.
CFO
Hannah has been with Kendall Design Build since it's inception. Hannah recently graduated magna cum laude with a degree in finance from Oakland University. She is involved in trade building and vendor relationships and because of her love of construction, has expanded her role to include project management.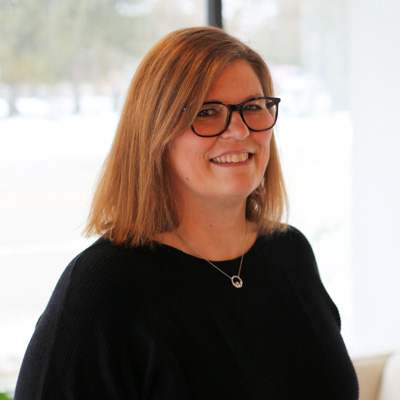 KAREN M.
In-House Architect
Karen joined Kendall Design Build in 2019 and brings thoughtfulness and creativity to everything she does. Karen grew up in Rochester, NY and graduated from the University of Detroit with a bachelor's degree in Architecture. She worked for 10 years as an architect for Roger Margerum Inc Architects in Detroit, and then independently for 10 years, where she heightened her kitchen, bathroom and deck designs. Karen has a passion for restoration and design and her vision provides the foundation for every project KDB designs and builds.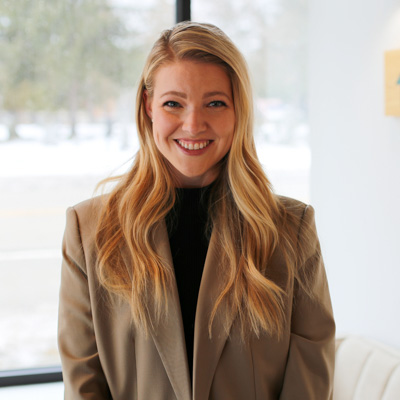 EMILY E.
Head Designer
Emily is a graduate of Oakland University and lives in Royal Oak with her husband and two boys. Since she can remember, Emily has made everything and anything pretty around her. She love, love, loves her job at KDB. She enjoys that no two days are the same and being able to make clients' ideas a reality. When Emily isn't hard at work designing amazing spaces or shuttling her boys to hockey practice, you can find her delving into her new hobby, building mini houses!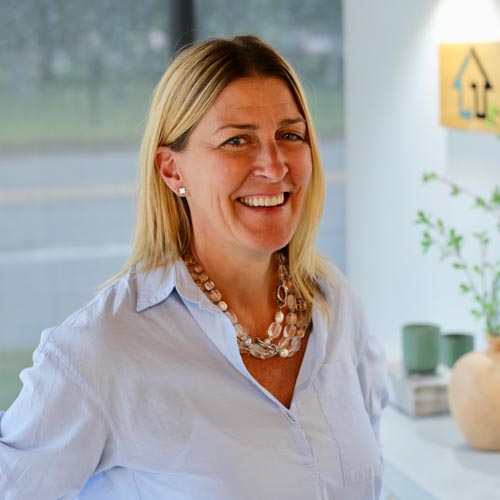 JILL L.
Marketing Manager
Jill started out as a client of KDB (check out the Zen Room in our Projects tab) and was recruited to help with the marketing of Hearth & Home Handyman in 2019. Jill has worked with small businesses her entire working career. She loves diving into a company, finding out pain points and growth opportunities and bringing them to fruition. Working for a woman led and run small business has been an empowering and rewarding experience. When Jill isn't working, you'll likely find her doing something outdoors: gardening, sailing, xc skiing or bike riding.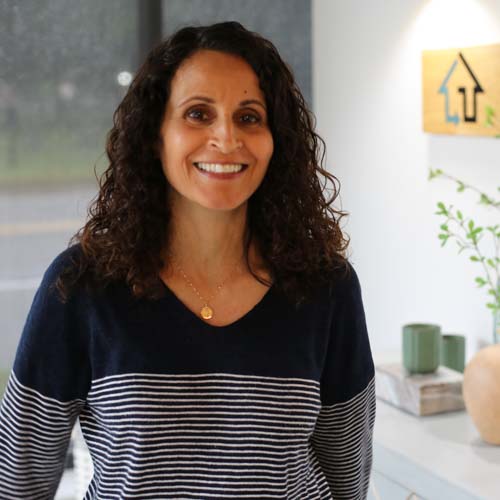 JODI B.
Office Manager
While raising a family and refurbishing 2 older homes, Jodi found a passion for home renovation. Working at KDB has provided her with many different opportunities to learn about the renovation process. She also loves working with such supportive and knowledgeable women every day.
NOT PICTURED, BUT COMING SOON!
Mary T. – Bookkeeper / Office Manager
Julia E. – Materials Manager
Megan S. – Hearth & Home Handyman Services Manager
Lyzz H. – Designer, Community Manager
Rachel M. – Hearth & Home Handyman Customer Service, Project Management Assistant
Shay V. – Design Associate & Project Manager