At Kendall Design + Build, we mix equal parts of your vision, space and lifestyle, with our creativity, passion and experience. We blend in our professionalism, communication and management and when the timer goes off, voila! We've created your new home.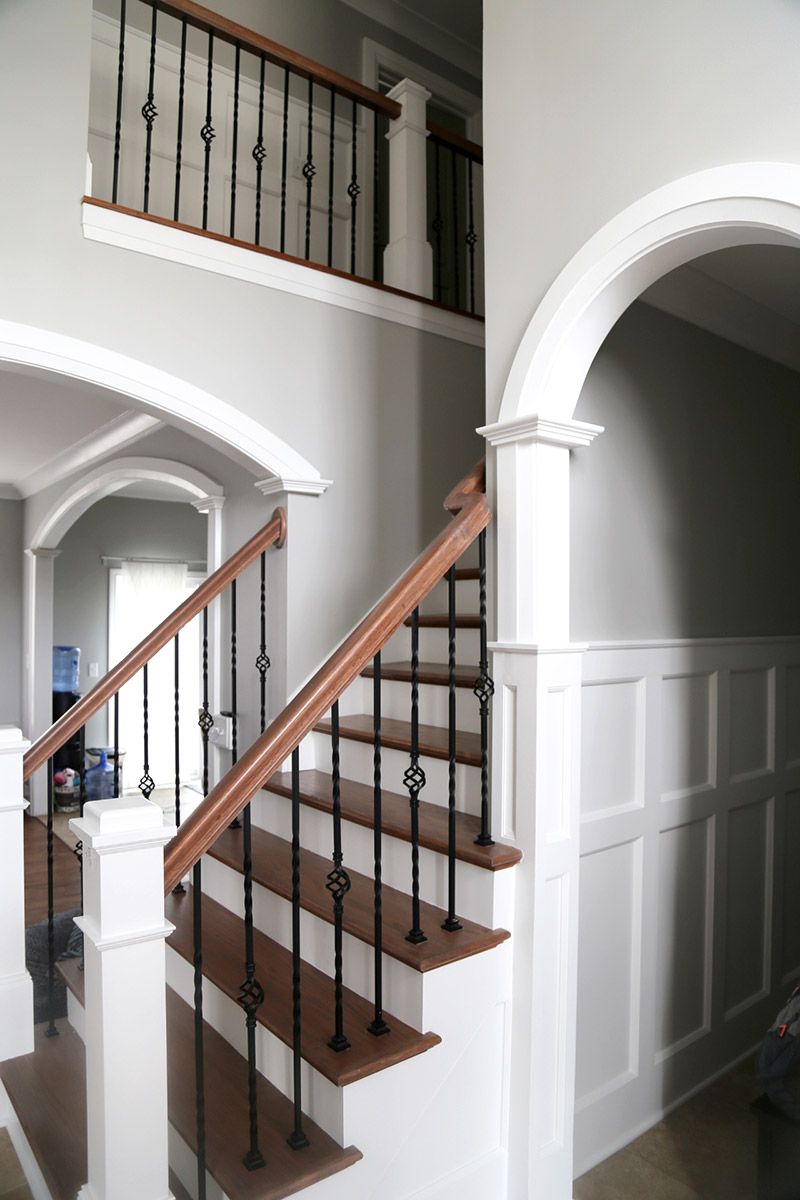 We service all of Oakland County, and parts of Wayne, Macomb and Washtenaw counties. We meet clients where they are physically, emotionally and financially and we build our relationship from there.
Quality craftsmanship – excellence in design and workmanship is vital
Meaningful communication – open and honest, we listen carefully, valuing others ideas and concerns
Building partnerships – we work arm and arm with our clients, contractors, and community
Transparency – costs, problems, and obstacles are everybody's business; as a reality of renovation, they are shared openly
Respectful work environment – interactions with clients, at job sites, and in our office are conducted with integrity and kindness
As a boutique design and build firm, we take a collaborative approach to our work. All our team members lay eyes on every project – even if it's not specific to their niche. We have a sense of ownership about our work and believe everyone plays a part in creating beautiful outcomes.
In our opinion, it's an advantage to be a woman-owned company in a male dominated field. We're different… and we know it! While we value the men we work with in the trades, and our male counterparts, here's what we believe differentiates us:
We make room for relationships – the more we come together with our competitors, our suppliers, our clients and each other, the better your end product will be.


We listen and respond and believe that every opinion matters – from our subcontractors to our suppliers, we know that the more people who care about your project, the happier you will be.


We know that helping keep your stress levels low will make the project more fun – we understand that you've put your heart into your project and we know how trying a renovation can be. We believe that one of the most important things we do is help keep the building process as stress free as possible and our team and our systems were developed to do that.
Thirty years ago, Terri Bailey bought a rental property in Ferndale, her hometown.   She began learning about renovation and construction while working on the property and knew that she had found her passion.  Eventually, while raising her daughters, she ventured into re-developing distressed homes, major renovations/additions and new construction.
In 2016, Terri was approached by a local homeowner who couldn't find a builder to help them design and re-build their soon-to-be new home. Loving the process of sharing her management skills and design ideas for the benefit of another, she created Kendall Design + Build
"I love this business because I believe that everything important starts with home – and that's what I get to build!"
Kendall Design + Build was named after Terri's grandfather, Sam Kendall, who taught her that she could be and do anything she set her mind to.  Terri brings this determination to work with her every day and motivates her team to do the very same.  She knows that what she is building is not only "home" for her clients, but a family of caring, determined staff and partners who share her vision.