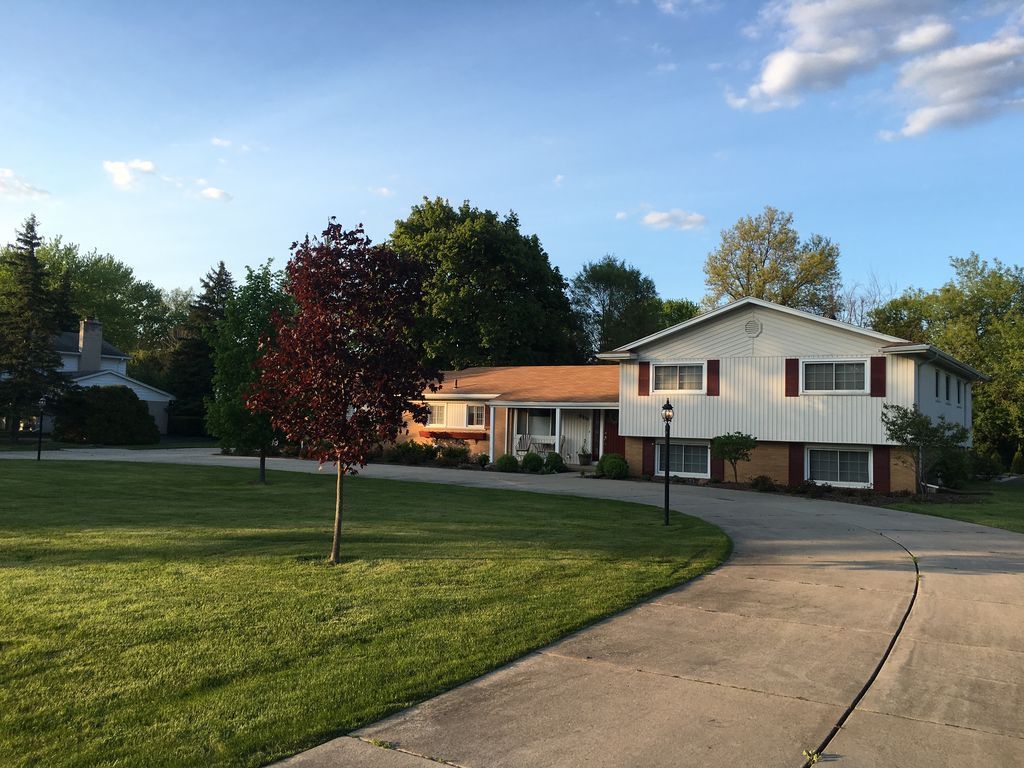 Tri-level homes are everywhere, they're affordable and they have a lot of great features – many have walk out basements, the bedrooms are separated from the living space, but…..they're outdated! Follow Kendall Design Build as we team up with the Holmen family to modernize their out of date tri-level home in Bloomfield Hills.
After the kids were allowed to FINALLY draw pictures on the wall, this happy homeowner takes the first swing.
Demolition – s *** just got real! After three days of heavy demolition, the Holmen family can see the whole skeleton of their main floor. The next phase will be a complete re-build of the structure from the top down!
Time to pick the floor color!
After matching the planking from the original floor plan and continuing it on throughout the Holmen home, it's time to pick the stain color. Consider sunlight when picking your colors. Natural light can change the appearance throughout the day. UV rays can also change the color as it ages. (You can limit the sun's exposure with window treatments.)
Sample your choices on the floor and set your furniture near so you can picture how it will look with your decor. Lighter colors will make the room appear larger, while darker colors can make the room seem smaller, but adds sophistication.
Next up, cabinet installation.
Almost done! The crews are working on the final carpentry and finish work and the homeowners are anxious to start living in their beautiful new space. In two weeks we'll have a finished product that's a dream come true!